Put your clients behind

the wheel with effective car videos
There is no doubt that video is the best medium to promote vehicles.
It allows to replicate, with high fidelity, the elegance of any give car, the power of its engine and the harmony of sounds that make up its signature.
Are you a front-line actor of the automotive industry? Do you want to create a car video focused on a recent model or your whole fleet? Entrust your car video production to experts.
Future Photography:

specialized in car video production
Saying that Future Photography shows a strong interest in cars would be an understatement. The founder's passion for cars is almost singlehandedly responsible for the creation of our agency. Future Photography was born from the collision of two worlds: cars and pictures. It's a natural disposition that makes us a car video production company first and foremost.
Over time, our agency developed its horizons by recruiting talents from extreme sports, fashion and even the filmmaking industry.
That's what allows us to find the right tone for each car video project. After all, the aesthetic of a car video should always match the emotions that car brings to the surface.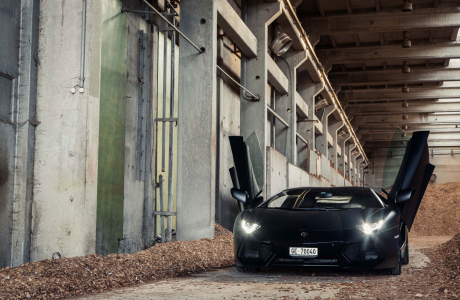 Aston Martin Geneva, Lamborghini, Carugati and various other manufacturers have already chosen to spearhead their visual communication projects.
The same goes for dealers and event organizers like "Elegance Suisse" or "Rallye des Caprices".
Future Photography: the car video experts
To boost your visual communication's impact, Future Photography develops and delivers car videos that fulfill the specific needs of your business. Our expertise as specialists of car video production ensures that we can:
In conclusion, Future Photography puts all of its experience and love of cars into your video projects. By choosing us as your partner, you will get the kind of powerful visuals around which you can articulate your communication strategy. It's a choice some of the biggest names in the industry have already made.
Get in touch with us for your car video project
Contact us today to discuss your project.
Tell us about your business and its goals, so that we can design together the visual communication strategies that will drive you closer to your goals.