Future Photography's


Founders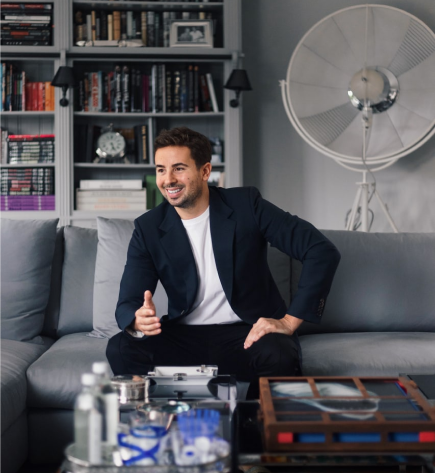 Professionalism and creativity are Alexandre's key words. Resolutely client-oriented, this Geneva-based entrepreneur made his mark in the fields of cinema and business in Geneva, Rome and Milan.
After having started a company active in event management, Alexandre naturally decided to combine his managerial skills with his passion for photography.
Since 2011, he collaborates with Florent as a freelancer on several photographic mandates. Following the growing success of their services, the two friends co-founded Future Photography in 2012.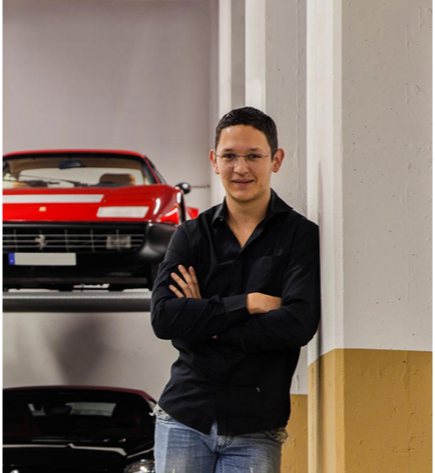 Cofounder and Photographe
Passionate about photography since childhood, Florent developed his artistic and technical skills in a completely self-taught way.
Today, this car aficionado never leaves his camera, which he considers an extension of his body.
If cars remain his favorite subject, Florent has quickly put his style, both elegant, natural and authentic, at the service of other areas of luxury.
Thanks to his aesthetic sensitivity and his sense of detail, Florent excels in the art of capturing the magic of each moment. Among his achievements are numerous projects for Aston Martin and Rolls Royce.


Talents
of Future Photography
Aside from the two cofounders, Future Photography benefits from the prowess four other gifted creative minds whose talents as are diverse, as they are complementary.
Photographer and Videographer
Professional photographer, Vladimir loves beauty and breathes it into each of his projects. From a simple photo shoot to the realization of a video clip, the man from Lausanne has several strings to his bow, acquired with prestigious brands such as Agent Provocateur, Fashion Tv, Open Magazine and Seven Sky. His sophisticated style is highly appreciated in the fields of fashion, still life and events.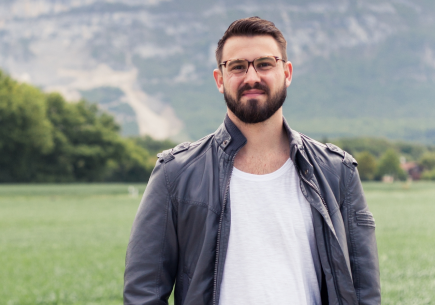 Photographer and Videographer
With an innate talent for photography and video, Arnaud likes to work with images in a dynamic way. His ease in handling drones allows his clients to benefit from aerial shots and to experience new approaches.
Modern companies such as Red-Bull and BAT were among the first to recognize his skills and entrust him with ever more important projects. With a calm and flexible character, Arnaud breathes his passion and shares his universe with his family as well as with his clients.



A professional snowboarder in the early 2000s, Julien was already contributing to film production and photo shoots for his team "Advita" and its sponsors. The passions intermingle and as soon as his sporting career ends, Julien aka "Perly" naturally turns to photography. Quicksilver, Salomon, Eastpack and DC Shoes are charmed by his approach and entrust him with the realization of numerous campaigns.
In 2005, he extends his range to events such as weddings that he approaches as a reporter. His "freestyle" and "out of the box" style allows him to approach his art in an alternative way while keeping a superior level of precision.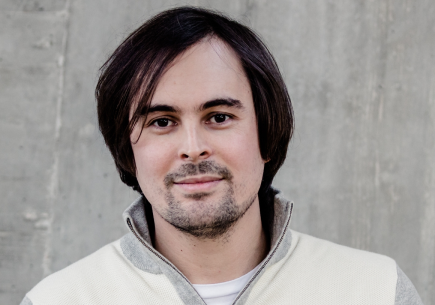 Tarek is the newest addition to the Future Photography team. He is a self-proclaimed lover of all things, but in reality, nothing thrills him more than when he is at the controls of his camera. Tarek is a born director, who also dabbles in production and editing. His Anglo-Saxon background has seen him binge on British commercials, over-analyze American music videos, and devour Ridley Scott films to finally create his own powerful style.
He is fortunate (as are his clients!) to be able to assemble his own creative teams, which means he always delivers exclusive, tailored content. Tarek recently moved back to Geneva. During his absence, he took the opportunity to collect no less than 8 awards around the world, in countries such as Canada, USA, Mexico and the UK.

Each project that we take on becomes a mosaic perfectly arranged by the artistic vision, expertise and cohesion that is the strength of Future Photography.