Capture the Magic of your ceremony
With a wedding photographer
For the happiest day of your life, nothing should be left to chance. The wedding photographer's mission is essential since they are tasked with making the day eternal and capturing its full splendor.
Do you want to build a wedding album that makes you relive your special day every time? Entrust its creation to professional wedding photographers.
The happy marriage between
storytelling and artistic photography
Having the chance of celebrating a union for life, surrounded by your loved ones is a blessing. The wedding photographer's role is not limited to documenting the big moments of this day like no other.
They should be able to tell the story of the newlyweds and capture every single shade of emotion that drives them.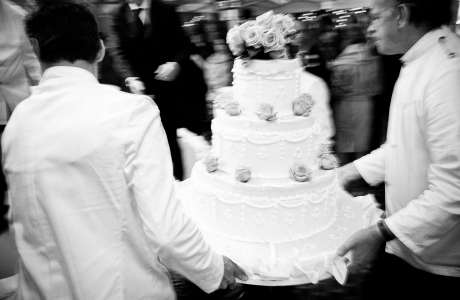 Made up of six experts in love with pictures, our agency started perfecting its innovative approach in 2012.
For each project, she puts together a blend of talents to deliver the perfect artistic approach.
Thus, by relying on the wedding photography talents of Future Photography you are guaranteed perfect civil partnership and wedding photos and videos.
Convey emotions through pictures with Future Photography
An experimented wedding photographer will infuse each shot with the special magic of this happy occasion. Future Photography will endeavor to deliver an authentic family heirloom through our work. We will be able to satisfy every single request and exceed all your expectations. Our guarantees include:
A wedding photographer must find the right balance between intimate photography and perfect technique. Future Photography always strikes this delicate balance and manages to develop the right aesthetic to convey the unique nature of your union.
Get in touch with us for your wedding
Whether it's emotionally charged moments between the Bride and her father, the bridal march or the exchange of vows, no two weddings are the same.
And Future Photography is perfectly aware of this fact.
Get in touch, tell us about your project and what makes your union one of a kind.